IEEE BUET Student Branch
History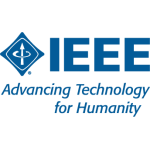 The Institute of Electrical and Electronic Engineers (IEEE) is a worldwide organisation focusing on the development of national and international relations between engineers to bring about advancements in technology for the benefit of humanity. Being a member of this massive community not only opens doorways to a worldwide network of engineers but also grants privileged access and lucrative discounts at many IEEE organised events and activities.
IEEE BUET Student Branch was the first student branch established in IEEE Bangladesh Section. It is the oldest and one of the most reputed student branches of IEEE Bangladesh section established at Bangladesh University of Engineering and Technology. It was established on November 19, 1994. It has been performing successfully for promoting student leadership and regional and international collaboration since its establishment.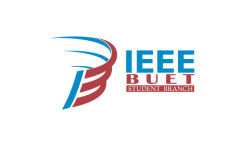 Awards and Recognition
IEEE BUET Student Branch has an impressive record of accomplishments and recognition from the IEEE community. Some of their notable awards and achievements include:
IEEE Bangladesh Section Best Student Branch Award 2019
IEEE BUET Student Branch won IEEE Regional Exemplary Student Branch Award 2019.
2019 IEEE WIE Student Branch Affinity Group of the Year Award (Winner: IEEE BUET Student Branch WIE AG)
IEEE BUET Student Branch wins IEEE Darrel Chong Student Activity Award 2018 for Outreach Program for Pre-University Students (Bronze category)
IEEE Bangladesh Section Best Student Branch Award 2018
2018 R10 WIE Student Branch Affinity Group Award (Winner: IEEE BUET Student Branch WIE AG)
2018 IEEE WIE Student Branch Affinity Group of the Year Award (Honourable Mention:IEEE BUET Student Branch WIE AG)
Winner of Vibrant Student Branch Exhibition in the R10 Student Congress 2008 held in Chennai, India.
Winner, IEEE Enterprise Award in 2006 for the project Sustainable technology solutions for providing ICT based services for rural people
Winner, 2003 International Future Energy Challenge (IFEC) Award for the project Novel low cost three phase power induction motor fed from single phase AC supply
In 2001, three students of BUET student branch secured first position in IEEE Industry Application Society organized Myron Zucker Student Design Contest for their design project Design and development of a microcontroller based solid state prepaid energy meter.
Activities
IEEE BUET Student Branch regularly organises various events such as workshops, seminars, Technical Talks, section sponsored events, industrial tours, competitions, and pre-university outreach programs to provide students with hands-on experience in their field of interest. These events often feature renowned experts in the industry and academia, providing students with the opportunity to network and learn from their experiences.
Different sections of the branch arranged various events in the past few years. Some notable events were:
IEEE Student Membership and Leadership Summit 2020
Young Professions-Students Vitality Enhancement and Engagement Summit 2021
IEEE SIGHT Day Celebration 2021
IEEE BDS Co-located Conferences 2022
IEEE PES Distinguished Lecturer Talk, January 2023
The student branch often arranges webinars and skillshop series to provide students with exposure to experts in the field and enhance their technical skill in different areas. Some webinars organised by the branch:
Diversity and Inclusion Talk Series
PES Day Tech Talk Series (6 talks with international speakers)
PES BDC LYL series (4 events) jointly organised with other Student Branches
IBMZ Training Session Mention worthy skillshop events:
Workshop on Lumerical
Workshop on PCB Design with Eagle
Writing Scientific Article using LaTeX
Engineering Drawing with AutoCAD
Workshop on Simulink The future goal of IEEE BUET Student Branch is to provide a platform for students to expand their technical and professional skills and to prepare for successful careers in technology. To achieve this goal the student branch plans to continue to arrange different impactful events.
Past Chairs of IEEE BUET Student Branch
Aliya Shafquat, (01/11/1994-01/05/1995)
Ehsan Masuid, (01/05/1995-27/11/2000)
Khandaker Rokib Rahman (27/11/2000-06/05/2002)
Sayeef Salahuddin (06/05/2002-03/06/2003)
Asif Islam Khan (25/10/2004-20/03/2008)
Sajid Muhaimin Choudhury (20/03/2008-01/06/2009)
Md. Nadim Ferdous Hoque (01/06/2009-12/05/2011)
Faisal Mohsin (12/05/2011-31/12/2011)
Muktadir Rahman Abeed (31/12/2011-01/01/2013)
M. A. Awal (01/01/2013-31/12/2014)
Ashraful Haq Sifat (01/01/2015-01/11/2015)
Md. Romael Haque (02/11/2015-23/03/2016)
Shuvangkar Chandra Das (24/03/2016-24-02-2017)
Rakibul Islam Chowdhury (25-02-2017-18/09/2017)
Abhijit Biswas (18/09/2017-25/11/2018)
Abir Ahsan Akib (25/11/2018-08/07/2019)
Satyaki Banik (08/07/2019-)
Nayeeb Rashid
Nusrat Subah Binte Shakhawat
Activity Photos
Follow updates on