Message from Head of the Department
Department of Electrical and Electronic Engineering (EEE) is one of the most demanding and leading departments in Bangladesh University of Engineering and Technology (BUET). We have well-equipped modern laboratories where the students can learn and demonstrate their theoretical knowledge. The EEE department possesses knowledgeable and experienced teachers who are well-noted in their respective fields of teaching and research. Our teachers are also involved in many testing and development projects of the national as expert consultants. We always try to maintain a congenial environment among students and teachers in our department. The department of EEE offer many opportunities to familiarize oneself with the intellectual world through lecture series, seminars and competitions. We try to keep our students up-to-date with the latest technical innovations that are happening right now in the world. Students and teachers can demonstrate research and cultural activities through many student clubs formed in the department. We have successful alumni all over the world.
We update our course curricula regularly to keep pace with the demand of modern world. Thus our programs provided a thorough grounding in the fundamentals and advanced studies, leading to degrees at the Bachelor's, Master's and Doctoral levels. The department's undergraduate students are very active, reaching out to national and international competitions regularly, winning top positions almost every time. Our department also hosts the biennial International Conference on Electrical and Computer Engineering (ICECE).
We continue our endeavor to enhance the quality of programs. Students are welcomed to be a part of EEE family, BUET.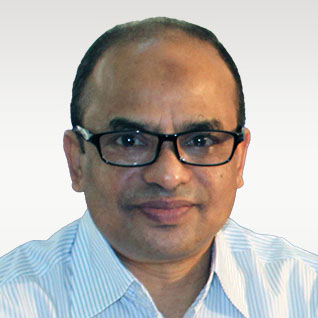 Professor
Head of the Department